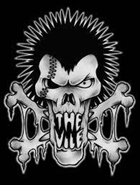 Title:
Label:
Format:
Description:
s/t
Havoc
7IN

Your search on "Vile, The" produced 0 results.


We're sorry, but no items match the search you requested.


To help you use our Search feature successfully, we suggest:


>> Try again with an alternative selection or spelling.
>> Initiating a keyword search using a broad criteria.